Manifestation Determination - Educating Children with Disabilities
Manifestation Determination
Manifestation determination is a proceeding carried out by the school district, parent, and relevant members of the IEP team (not necessarily the whole team) to determine whether the child's unacceptable conduct was a manifestation of the child's disability. The school district has 10 school days within which to have the hearing.  
The proceeding determines whether the conduct was caused by or had a direct and substantial relationship to the disability. It must also decide whether the conduct was the direct result of the school's failure to implement the IEP.
To prepare, you should consider whether the actual conduct is undisputed. Whether to concede the actual conduct may be especially important if there are criminal charges. You may wish to obtain a complete evaluation of the child, and provide relevant medical, psychological, or psychiatric reports to the IEP team, including any functional behavioral analysis. 
After a manifestation determination, you can appeal an unfavorable result by filing a due process complaint. The school can also appeal the result by filing a due process complaint.
Drupal Block to Reference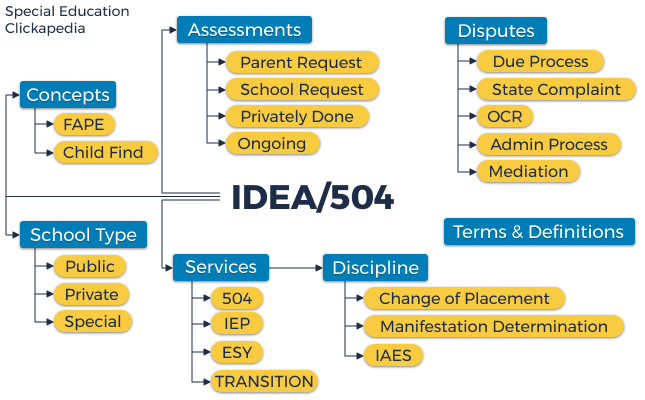 Because of the generality of the information on this site, it may not apply to a given place, time, or set of facts. It is not intended to be legal advice, and should not be acted upon without specific legal advice based on particular situations