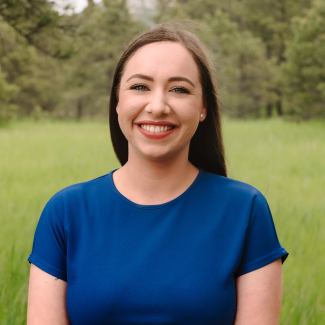 Laura Brown
Accountant
Background
Laura Brown was born and raised in the San Francisco Bay Area. She graduated magna cum laude from California State University - East Bay with a Bachelor of Science in Business Administration and a double emphasis in Accounting and Corporate Management. After college Laura was selected by Chevron Corporation for a highly competitive accelerated finance leadership program at its international headquarters in San Ramon, California. At Chevron, Laura enjoyed nearly four years of fast-paced advancements and location changes in California and Hawaii, excelling in the areas of accounting and international compliance.
After meeting her husband, Laura relocated to Bowling Green, Kentucky where she worked as a tax accountant and bookkeeper for Hensley & Throneberry, CPA. She also worked as Treasurer and Payroll Administrator for Burton Memorial Baptist Church in Bowling Green. Laura and her family moved to Colorado Springs in 2019 and she began working for Telios Law in early 2020. As Accountant and Payroll Administrator at Telios Law, Laura helps keep the firm running smoothly and efficiently.
Laura loves working for Telios Law because it enables her to apply her passion for accounting to help provide excellent legal service for the firm's clients. Laura and her husband Joe have four children and are members of Springs Reformed Church. In her downtime, Laura likes to sew, make bread, and try her hand at new hobbies such as knitting and pyrography.
Email Laura: lbb@telioslaw.com