Featured Image
Image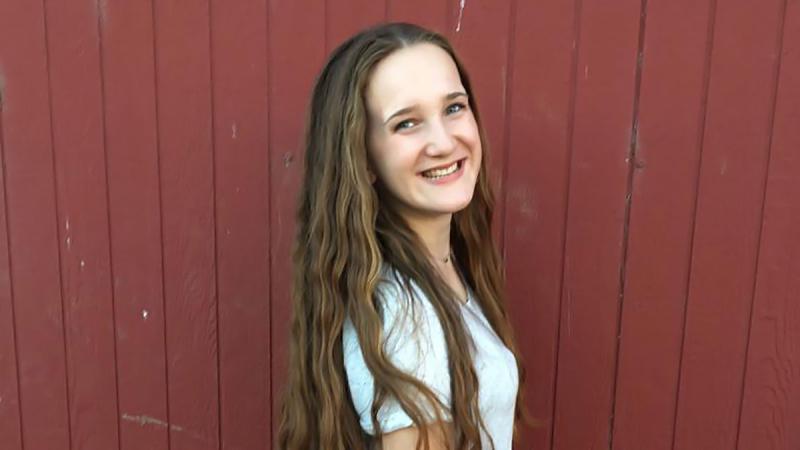 2020 Essay Prompt
Five years after the founding of Telios Law in 2012, the Telios Law Scholarships were established by Theresa Sidebotham to encourage the next generation to live a whole or complete life. Theresa grew up as a missionary kid in Indonesia and is a mother to four missionary kids, but also finished raising her sons, attended law school, and founded Telios Law in Colorado. Her personal experience attending a Christian college was formative and inspiring. 
A sojourner is someone who hails from afar, comes to stay in a new land, and who will inevitably leave it once again. As an MK who may have experienced a transition between homes which were vastly different from one another, and who knows what it is to be only a temporary resident in your new home, describe how these experiences have impacted your sense of the word "home," and how that affects you on your own journey.
Hannah's Winning Sojourner Scholarship Essay: "

Heading Home: A Reflection on Home from a MK's Perspective

"
"Only 117 days until I come home." I buried my face in my Dad's chest and tried to stifle my sobs. I was about to journey 5000 miles across the world, from England to OR, USA, to begin my new adventure as a college student at Corban University. I was about to leave home for the first time, and face the unknown future, by myself. That prospect was simultaneously exhilarating and terrifying. As I walked onto the plane with the hope of return beating in my heart, I wondered if I would ever know what it would be like to truly come home ever again.
I didn't expect culture shock to hit once I landed on American soil. After all, I am an American citizen, used to returning to this country every couple of years on furlough. How different could America be from England, the country I have called home for the past 14 years? Very different, apparently. The loud, obnoxious energy of the Americans I met grated on my polite, retiring nature that I had learned to assume while growing up in England. My heart yearned for home every time I was confronted with a loud American accent instead of the softer, clipped English accents of my home country. While I loved the people that I was forming relationships with, and all the classes I was taking, every difference in culture that I faced reminded me that my journey had taken me so very far from home.
Being a missionary kid is hard. Wherever you are, you miss being someplace else. That was a normal thing for me growing up. Yes, England became my home, but I missed America and the people that I loved there. When I moved to America, that reality didn't change, it just switched places. Now America became my home, but I missed England and the people dear to my heart there. The transition from my home on the mission field to a new home at college back in my 'sending country' wasn't easy. I was in a 'foreign country' with 5000 miles separating me from my family and all things familiar. Home was the farthest away that it had ever been.
It was then that Jesus leaned in close and nudged me, whispering to the depths of my homesick heart – "Hey, your home isn't here or there. Your home is with me." Of course. How could I have forgotten? A C.S. Lewis quote that I had read some years ago hit me with a force like never before. "The fact that our heart yearns for something earth can't supply is proof that Heaven must be our home." The yearnings of my heart for home were simply a reflection of a far greater yearning for my ultimate home. This earth, wherever I may live on it, can never truly offer me a home. It is but a stopping place, on the way to somewhere far better – my heart's true home.
Suddenly many things began to slot into place. I learned the song 'I Belong to Jesus (Oh Hallelujah)' during that first semester away from home. The repeated refrain of 'I belong to Jesus/I belong to him' became very precious to me. The phrase 'Home is where the heart is' began to ring true in a new way for me. My heart belongs to Jesus; therefore my home is where my heart is – with Jesus. As I grappled with these ideas of home and the hope of Heaven, I began to grow grateful for the yearnings of my heart. The fact that my heart longed so deeply for home was simply a reminder that my heart's ultimate home can only be found in Jesus.
When I made the long return trip to my home for Christmas break, 117 days after that tearful farewell, my heart was full of joy. As I stepped foot back onto English soil – the country I call home for now - I was again reminded that this anticipated homecoming was just a shadowed reminder of the homecoming my heart longs for – the day that I come face to face with Jesus and hear him say "Welcome home."
"I belong to Jesus, oh, hasten now the day
That I behold Your glory and look upon Your face
Robed in holy splendor, like thunder we will stand
The voice of every saint declaring, "Worthy is the Lamb!"
~ I Belong to Jesus (Oh Hallelujah)