Featured Image
Image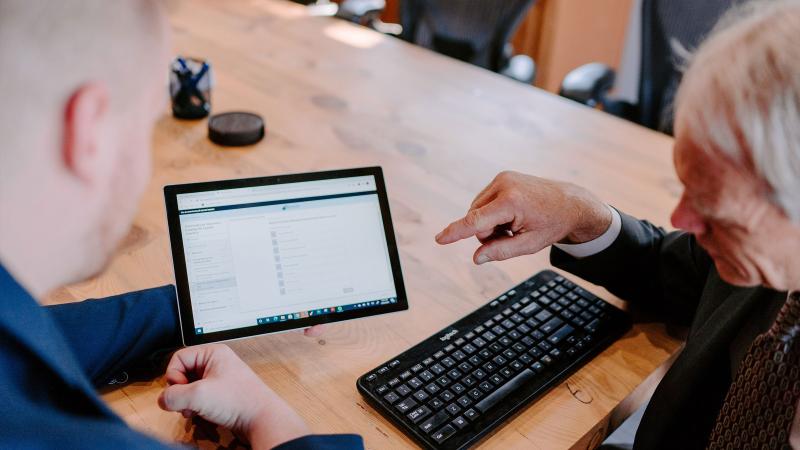 Can I pay my bill online?
Please contact us if you wish to pay your bill online. We can be reached at admin@telioslaw.com or at 855-748-4201.
What forms of payment do you take?
We accept checks, cash, bank transfers, or credit cards. Note that we don't take your credit card directly, so we do not have your credit card number at any time. We use a service called LawPay, and we can send you a link to make your payment by credit card. (Please note, this may not apply for all clients.)
Why do you charge for an initial consultation?
We charge for initial consultations, but at a discounted rate. We use that time to hear your story, to discuss legal issues, and to evaluate options with you on how to solve your problem, including whether further legal work is a good option or not. Compare it to an initial doctor's visit, where your medical issues are evaluated. At the end of a doctor's or lawyer's consultation, you have received valuable information. It's not like a contractor's quote, where you don't receive anything of value until the contractor has started work.
How often will I be billed?
Typically, we send bills out right at the end of the month. Occasionally, in a matter where a lot of work is being done, we may bill twice a month to keep up with the workload and avoid surprises. If your matter finishes during the month, we may also bill you at the close of the matter.
How will I get my bill?
Usually, we send out bills electronically, attached to an email. If you prefer some other method of receiving your bill, let us know.
How do you track billed time?
In our experience, attorneys have trouble being accurate on time spent on a matter if they go back and try to recreate work for a day, week, or month. We commit to real-time billing, meaning that we track our time carefully as we bill it and enter it daily, using practice management software. Lawyers bill in increments of tenths of an hour, or six-minute intervals, and time is rounded to the end of that interval.
Is there a way I can keep track of what you are billing?
For clients who are interested, we have a client portal available in our practice management software. This would allow you to see the time being billed on your matter, though sometimes corrections are made later, like writing off certain charges or clarifying descriptions. It is also a way that we could share documents and emails with you. Let us know if you want to have access to the client portal.
Do you ever use flat fees, alternative fees, or contingency fees?
For a flat fee, the attorney and client agree ahead of time on the pricing of a project, and the client pays in advance for the whole project. Clients often like flat fees because of the certainty on the size of the bill. Flat fees can work well, as long as the work on the matter is predictable. We do flat fees on some matters, and we can discuss whether that is possible for all or part of your project. Alternative fees are another possibility and involve fee ranges based on success, shifting attorney fees, or other approaches.
We occasionally take contingency cases, in which the client pays the costs of the case, and the attorney is paid a percentage of any recovery. In these cases, the clients must believe that the recovery will be worth putting out the money for costs, which can be a few thousand to tens of thousands of dollars. Also, the damages must be high enough that the attorney's portion will compensate for the hundreds of hours spent working on the case.
Do you ever do pro bono work?
We do pro bono work, and each year have been honored by the Colorado Supreme Court. We allocate this work carefully, as there is far more pro bono work requested than we could ever accept. Typically, we have sufficient pro bono work and are not looking for new opportunities.
I see an entry on my bill for expenses. Why is that?
Our firm doesn't charge for many common expenses, such as photocopying/scanning or ordinary legal research. We have the option to charge for mileage, but don't always do that when we are billing the travel time. But we will charge for some expenses that are uniquely associated with your file, such as filing fees in court, paying the court reporter for depositions, or postage for packages. We will discuss large expenses with you before incurring them.
What do I do if I don't understand a time entry or have a problem with it?
Please email or call us right away. We'll be happy to explain it or correct it.
My organization is interested in working with you. Do you use monthly client retainers?
Generally no, we don't use monthly client retainers, and here's why. A monthly client retainer benefits the attorney because it is regular monthly income just for being "available," whether or not the client uses the legal services. If the client doesn't have work, the money is lost to the client. And if the client uses more time than is covered by the retainer, the client pays the excess.
We can't see the advantage to you, the client, in this system. If you are a client of ours, we will still be available, even without a retainer. And you don't have to try to come up with work for us every month. You might have ten minutes of work one month and ten hours the next month.
However, under some circumstances where the client has regular work, we provide monthly retainers where the rates are discounted and the time rolls over to a certain extent.
Will I have to pay a retainer before you start work on my matter?
If you are a regular corporate or ministry client, we may not require a retainer. But for most litigation matters and "one-off" matters, we require a retainer of a type called an "evergreen" retainer. This money goes into the client trust fund and is not touched until it is earned. In other words, it is still your money until we have earned it. If the retainer gets used up, you will be required to add to it, which is why it is called an "evergreen" retainer.
Do you offer any discounts?
We offer a discounted rate for our nonprofit clients. Also, we offer our other clients a "prompt payment" discount that they get when we have received a payment for their legal bills in full within 7 calendar days, without our having to draw it from the retainer.
Do you have any payment plans?
Sometimes legal fees can be an unexpected expense for an individual or company. If this is true for you, we consider payment plans on a case-by-case basis. For a payment plan, we have the option to agree on regular payments, which will then be charged automatically to your credit card. If you think you will have difficulty paying on time, you should certainly discuss this with us.
Do you charge interest on late payments?
As long as you are within the payment parameters we have agreed on, whether that is regular payment, prompt payment discount, or payment plan, we do not charge interest. Under your engagement letter, when your payment is late by a certain amount, we start charging interest. This is a fairly high rate of interest, 1.5% a month or 18% a year, which is equivalent to credit card interest. Usually, it is more economical for you to figure out an alternative way of paying us rather than incurring interest charges.